On Friday, the UPS driver brought 2 huge boxes and set them aside from my work desk.
Inside were 58 live lobsters from Maine.
They were caught on Wednesday and carefully transported (with ice) to the west coast.
To California.
For the Lobster feast
I've never saw a live lobster in my life.
I did tasted a cooked lobster (as a part of the pasta dish) before. But I've never had a chance to see the lobster being cooked, to crack the shell and eat the meat.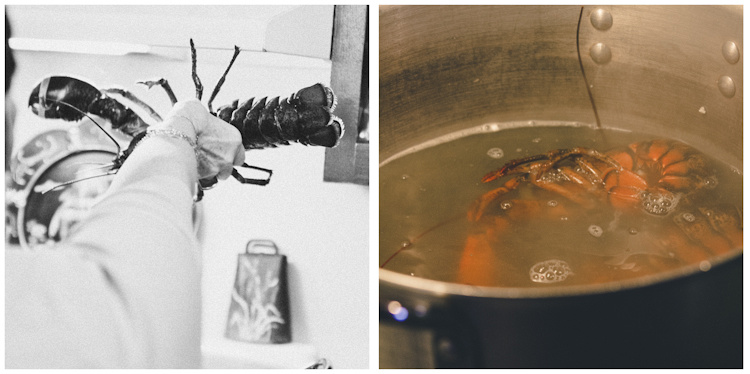 Linda and Bernard were very nice to open  their house to guests,  co-workers and friends  They have  a nice garden, awesome back porch with music, TV and BBQ grill, very warm and inviting back yard and they are experts at creating an atmosphere that makes you feel welcome and *at home.
This weekend was quite an experience for me.
It was an evening of  learning and growing.
I am so happy that it did happen and I can't wait to get more experience, more food-y (and not only) adventures.